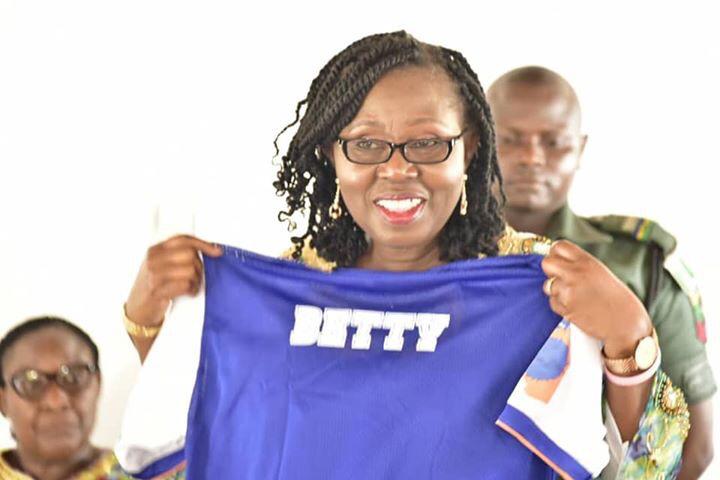 SUNSHINE QUEENS FOOTBALL CLUB REJOICES WITH HER EXCELLENCY
MRS BETTY ANYANWU-AKEREDOLU ON THE RE-ELECTION OF GOV. OLUWROTIMI AKEREDOLU
The entire team of Sunshine queens football club of Ondo state also known as Betty babes whoheatedly rejoice with you for the well deserve victory at the just concluded 2020 governorship election.
We congratulate you, Ma, on the overwhelming victory of your dear Husband, His Excellency,Arakunrin Oluwarotimi Akeredolu in an historic achievement at the just concluded election.
No doubt your exellency the people's mandate has given our dear governor and Daddy another four year of robust interaction with good citizens of Ondo State.
We believe this victory would enable you to do more for the growth and development of the girl child and to us your beloved daughters in sunshine queens.
Your Excellency, Ma, We appreciate your show of love in the year past and appeal for more especially in the area of welfare to enable us to achieve our target and bring more glory to our dear sunshine state using our skils to win trophy in the fast approaching Nigeria professional women league NWPL.
Your Excellency, Ma, once again we assure you of our unwavering support,discipline and commitment to the course we have chooses(football)and will always make you proud.
Once more, Congratulations.
Mr Seun Betiku
Team Manager Sunshine Queens FC.