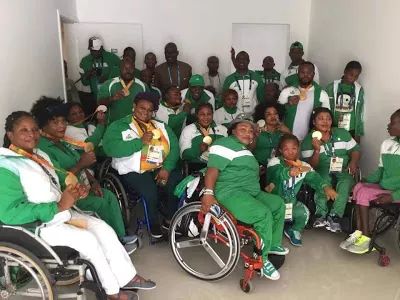 The former President of the Para Powerlifting Federation of Nigeria Ms Queen Uboh Idris has signed a 5-year contract with the World Para Powerlifting WPPO to provide sporting kits and clothing for 105 countries affiliated to the International Paralympic Committee IPC.
The WPPO is the body within the International Paralympic Committee responsible for governing Para Powerlifting Sports Worldwide.
The contract which started from January 24, 2020 and terminates on December 31, 2024 will see Ms Idris providing sports clothing for Para Powerlifters during the Paralympic Games, the World Cup and the World Championships.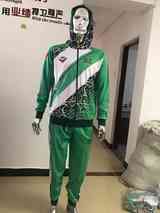 Ms Idris who won the deal under the name All Included Fashion Inc will be expected under the contract, to provide Para Powerlifting athletes for 105 countries with Lifting suites(singlets) T-shirts, Tracks suites, Headdresses, Shoes including sneakers, slippers and sandals, Hats, Jackets, Vests, Shorts, Hoodies and accessories which include waist and travel bags, sports bags and backpacks.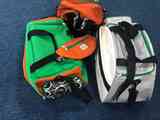 The former Para Powerlifting Federation of Nigeria President who resigned her appointment in February said the WPPO was thrilled by her design which earned her the deal.
"My design is made up of the name of my clothing line which is All Included Fashion AIF for short and a wheelchair. The name All Included Fashion means that my clothing line is for both able-bodied and the physically challenged. This is what attracted the IPC as my clothing line is the first with a wheelchair."
Ms Uboh Idris who is also a member of the World Para Powerlifting body explained how and why she founded the clothing line.
"When I did the first show in Lagos, I used a company in Lagos and I fell out with them because I wasn't compensated . So when the next one came up and I saw how big it was and the number of countries that were coming in, I approached my sister. I told her that I have an idea to float a clothing line but I needed finances. I asked if she will be a director in the company and bring half of the money. She agreed and that was how it started."
Queen Uboh father explained that she was motivated by other international sportswear manufacturers to start her own .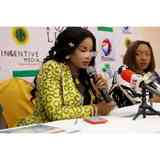 "I looked around and said to myself that all these popular sportswear manufacturing company owners have one head like I do. I also asked myself why I should make sales for another clothing business and they won't give me anything? I thought that if I find someone who can financially partner with me, I can give birth to one. So that's how this deal started. But our main purpose is to unify all athletes through the power of expression.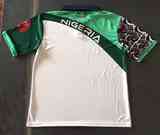 "This is not only a big deal for Nigeria but for Africa. I am very happy that this came through and we look look forward to kitting Nigeria's Paralympic athletes in beautiful apparels in the coming competitions.
Ms Uboh Idris however stated that the brand does not discriminate against anyone, adding that the All Included Fashion is the official clothing line of the Nigeria Para Powerlifting Federation, the current World Champions in Para Powerlifting.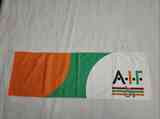 There are a total of 105 participating countries in Para Powerlifting. 23 are from Africa, 20 from Americas, 31 Asian countries, 28 European and 3 countries from Oceania.
Follow me on Twitter @nnekaikem1