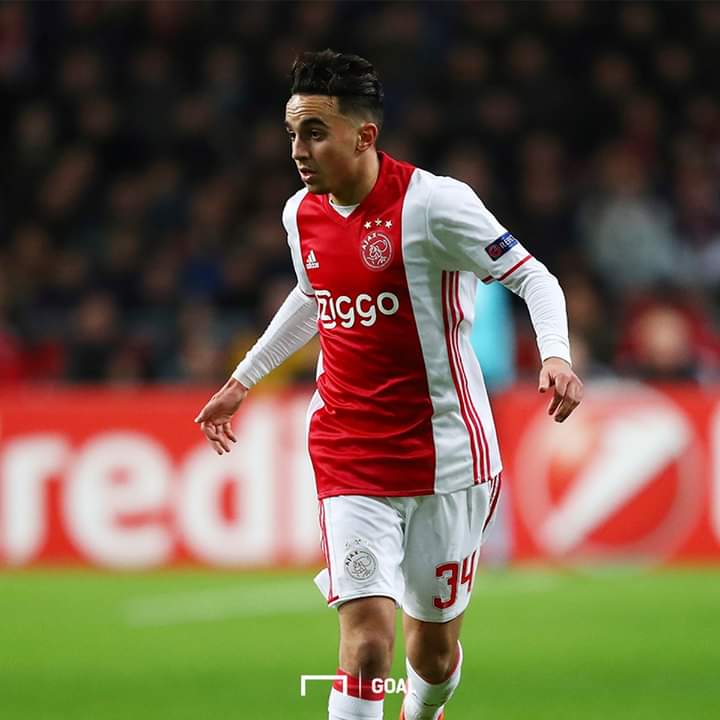 His brother told the Dutch press: "He is no longer in a coma. He's awake. He sneezes, he eats and gives us signals with his eyebrows. But he doesn't get out of bed. He is very dependent on us."
Abdelhak Nouri has awaken from a coma and can now eat and sit in a wheelchair. The 22-year old midfielder collapsed in a friendly game against Werder Bremen on July 8, 2017.
Fantastic news at a difficult time. Let's hope for more good news in the coming days and weeks.
When he was one of the best talents in the academy, Nouri convinced Frenkie de Jong to join Ajax instead of PSV.
When he was deciding between PSG or Barça, Frenkie visited him. Nouri's mom asked him "Should he go to to Barça?"
Nouri raised his eyebrows to signal that he should.
Nouri is still heavily dependent on his family to feed him, move him around in his wheelchair, and do other basic functions to live. He certainly isn't cognizant enough to understand there's a global pandemic going on.
The book "Abdelhak Nouri, Een onvervulde droom" or "Abdelhak Nouri, an unfulfilled dream," was published Thursday.
It was written by Khalid Kasem, the family's lawyer and confidante.